Welcome to the fourth installment of the Disney People's Tuesday Hot Takes. In previous posts, I've covered why Epcot will soon be Disney World's best park and how we really feel about Animal Kingdom. This week, we're continuing our journey around the world with Disney's construction themed park, Hollywood Studios. More specifically, I am going to tell you why Rock 'n' Roller Coaster desperately needs a new theme and, even better, I am going to give Disney the perfect new theme.
Disney's Rock 'n' Roller Coaster Starring Aerosmith is a terribly named but extremely fun thrill attraction in Disney's Hollywood Studios. The ride opened in 1999 and visitors to the World since then are well familiar with the shocking pre-show video and the Steven Tyler raspy "3-2-1" countdown to the start of the ride. Honestly, Rock 'n' Roller Coaster is a great attraction and an absolute can't-miss ride at Disney World. But….
It's time to re-theme Rock 'n' Roller Coaster.
Aerosmith is excellent, don't get me wrong, but 2017 is their planned farewell tour. It is time for Disney to move on as Aerosmith hangs up their guitar, or whatever it is that musicians do when they retire. There are already whispers of change for Rock 'n' Roller Coaster in the pipeline, as merchandise is being pulled and rearranged. Just in time, I am here to give Disney the perfect re-theme for RnRC.
May I present to you, Disney People, X-Wing: The Ride.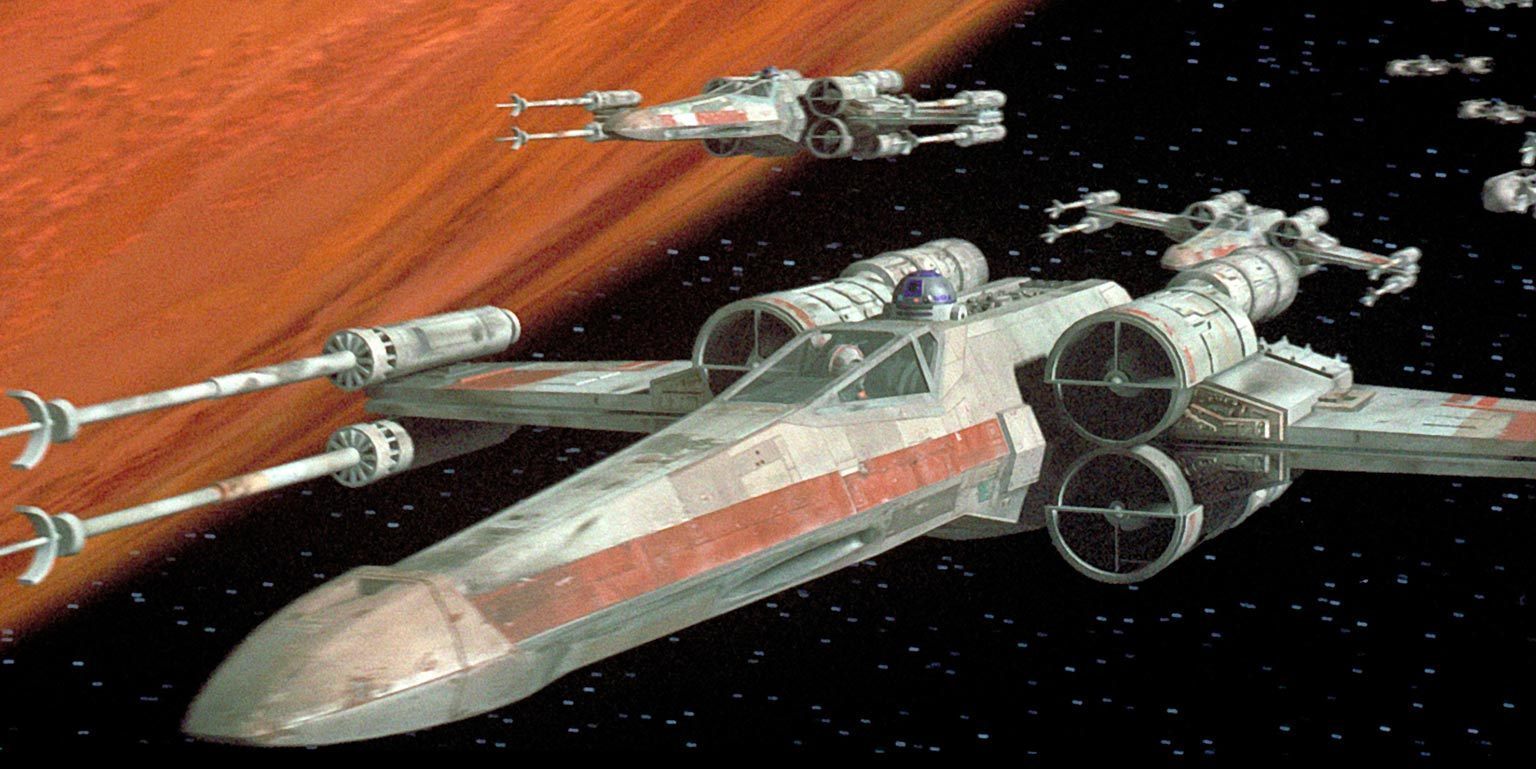 The X-Wing starfighter is most known as Luke Skywalker's famous ship. It the most prominent and arguably most well-known non-Corellian freighter space craft in the Star Wars universe. The obvious choice would be a Millennium Falcon ride, but it seems Disney has already covered that in their concept art for Star Wars land. You probably haven't heard of Disney's planned Star Wars Land as it's pretty obscure right now. An X-Wing themed coaster fits perfectly into the new Star Wars version of Hollywood Studios.
I know. I know. Hollywood Studios can't be all Star Wars. See, that is where you are wrong. California Adventure's replacement of Tower of Terror has taught us that even the beloved attractions are not immune to the plight of the franchise at Disney. If you've ever been to The Wizarding World of Harry Potter at Universal, you understand how excellent a park can be when theme is thrown at you from every angle. If we're going to have franchises thrown at us, we don't want it to be Marvel or Pete's Dragon, right? No. I want Disney to fill Hollywood Studios with Star Wars (and Toy Story… but that is another post).
Disney, it is your destiny
Back to our main proposal: "X-Wing: The Ride". We're all familiar with the quick blastoff launch of Rock 'n' Roller Coaster. This is already absolutely perfect for an X-Wing take off into hyperspace.
See, it's all coming together now. The rest of the ride writes itself. Instead of road signs and Aerosmith songs, we get Tie Fighters and the beautiful compositions of John Williams. The pre-show of Rock 'n' Roller Coaster recently came under fire for the shocker, but the pre-show area fits magically into an X-Wing ride. That is right, I'm thinking of the planning room from Star Wars. Admiral Ackbar presenting you your mission and warning about TRAPS and all. This is already the greatest ride I have never ridden.
There you have it fellow Disney People, my humble proposition to Disney. Please make my X-Wing dreams come true.
What do you think about the X-Wing ride? Let us know in the comments if you have a better re-theme idea for Rock 'n' Roller Coaster.
As always, like us on Facebook and Twitter @_DisneyPeople to be updated on every new post. See you soon!